Happy early Thanksgiving, my readers! I can't believe Thanksgiving's almost here already! Time has flown by so fast . . . scratch that, the year has flown by so fast! Soon we'll be doing the Christmas-thing. Along with an update on Jurassic World, I do have a photo taken during the filming of Dolphin Tale 2 (which I believe they're still filming at this moment) and an announcement to share about what my family's doing. But first, let's look at our "days till" section:
It is: 7 days till Thanksgiving
It is: 34 days till Christmas
It is: 41 days till New Year's
Lately, all we've been getting concerning news for the upcoming film known as Jurassic World (which used to be called Jurassic Park IV) is casting rumors (I haven't posted most of them because, frankly, I'm waiting to see if they're true before I do so). I don't know about you, but I'm finding the casting rumors to be getting kind of old. I mean, come on! Let's see some news about confirmed actors or, better yet, the movie's dinosaurs. I mean, what's Jurassic Park without dinosaurs? Well, for those of you who are also tired of casting rumors, you're prayers have been answered - during a recent interview, the film's dinosaur-consultant Jack Horner has re-affirmed not only that the film is in the works, but also that the "new, scary dinosaur" he's been teasing us about since last spring is still in the movie (that is, it wasn't removed with script revisions).
Click here to see the whole interview on YouTube. We still don't know what the new dinosaur is, but I've got my eye on Troodon from Jurassic Park: The Game. Many other fans have the same idea as I do.
A ferocious pack of these killer Troodon could definitely fit the bill of the "new, scary dinosaur" in Jurassic World.
That's not the only piece of news: ever since we've known that the movie has been in development, many fans have wondered over whether the new movie would be a remake of the first one or what. But thanks to a an interview the film's visual consultant Rick Carter by Comingsoon.net (and the facts that the film's name was changed to Jurassic World and that the film's director has said he wants to make a movie that honors the ones that went before), we're 100% positive that it's an actual sequel. Here's what Carter says,
"I came into that one as a visual consultant," he says. "I just worked for four months to get it going. To try and visualize where this could go next and make sure it had some the same -- literally the same -- DNA of the previous movies. Ed Verreaux is the production designer on that one. He did the third 'Jurassic Park'. We've worked together going all the way back to 'Back to the Future'. It's a real hand-off between the two of us. He's the production designer and the director's a new director named Colin Trevorrow. He's a big, big talent."
The fact that the film has the same "DNA" as the first three is terrific news! Remember, the film comes out on June 12, 2015, so mark your calendars! Now if we could only do something to eliminate those casting rumors . . .
Here's a little update on the movie coming out this year called Walking with Dinosaurs: The 3D Movie. A new trailer has been released, please enjoy:
As anyone who's been reading my past few articles knows, Dolphin Tale 2 has been in the filming process since October and is due to be released in September 14, 2014. Here are some photos from and during filming of this film I discovered from 15-year old Dolphin Tale actress Cozi Zuehlsdorff's blog: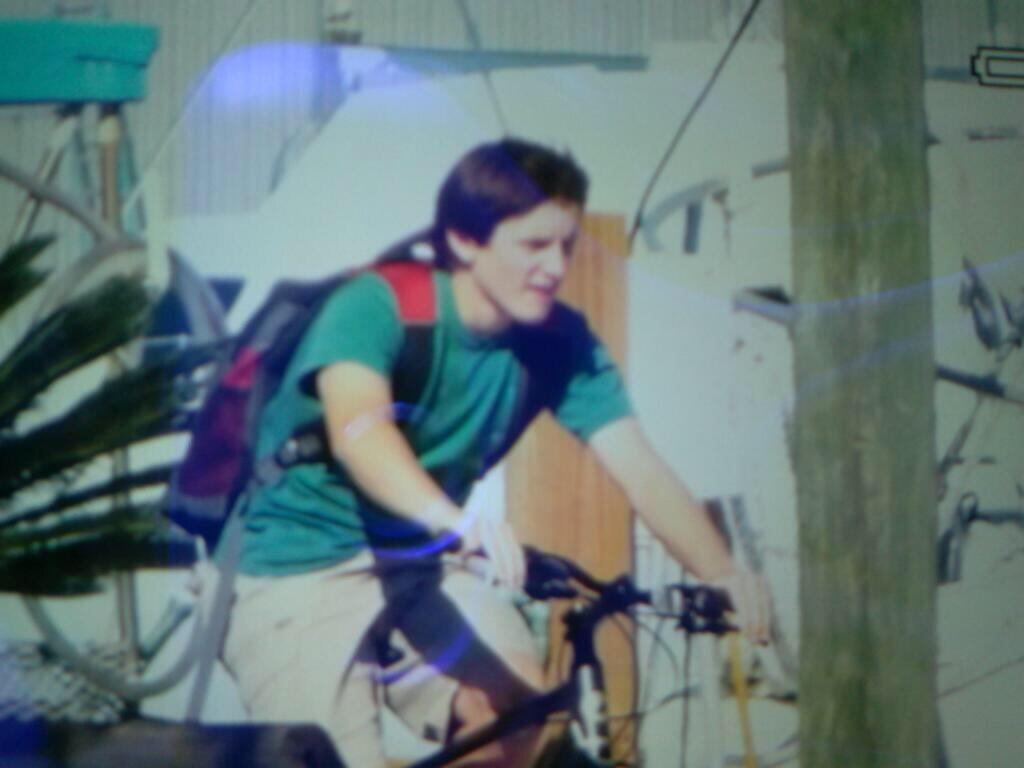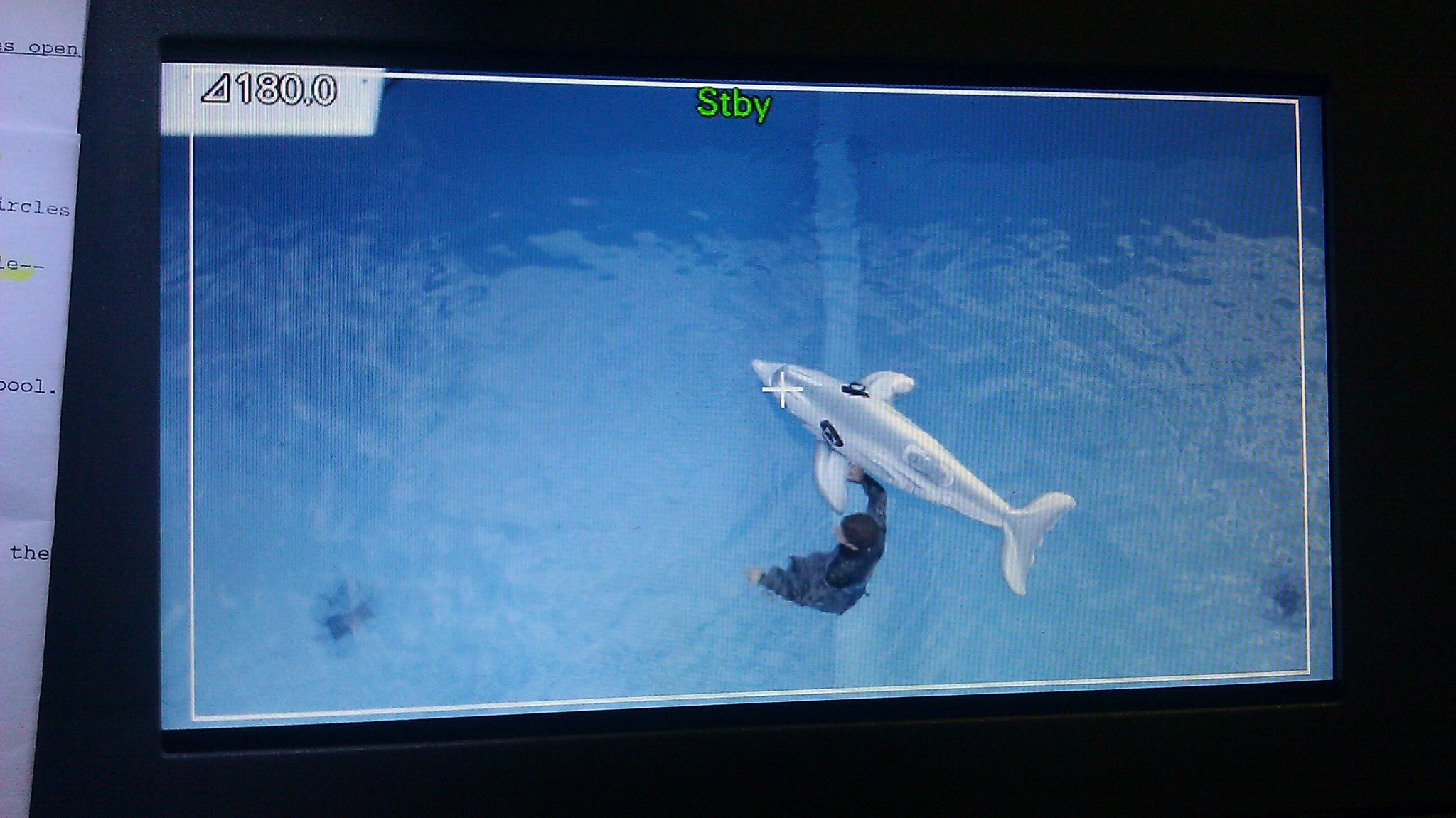 "Due to budget cuts on
#

DolphinTale2

Winter had to be replaced with this inflatable dolphin. (don't cry, I'm joking)"

Cozi Zuehlsdorff, 2013
"Well,
@

NathanLGamble

almost made me drown from laughter today. Don't know whether to thank him or smack him."

Cozi Zuehlsdorff, 2013
Now as for the news of what my family's been doing . . . since January, my family and I have been working on a brand new production called "Meet the Cheatham's". This play will be the second one we've ever produced and is about a family named the Cheatham's (hence the name of the production). The four members of the Cheatum family: Dewey (do we), Iotta (I outta), Howee (how we), Yugotta (you gotta) Cheatham (Cheat 'em, pun intended) each have their own successful business and do whatever it takes to make a sale, even if it involves cheating people, hence their family name. During the upcoming Christmas season, they plan to make more money than ever. My character, Howee Cheatham, is a successful travel agent who owns Cheatham's Travel Agency and likes to send people to the worst possible places to go during the holidays because those places pay more commission. I don't want to give away the whole play, but all this changes when the father of the family, Dewey, gets a call from a local pastor and the Cheatham's lives are changed forever as they learn what's really important during this time of year – that it's not about presents, or making money, but about Christ Jesus Himself. This play is going to be a shocking revelation not only for unbelievers, but Christians who see this play as well. If you're interested in seeing this play, you'll be able to "Meet the Cheatham's" as First South Baptist Church in Utah and at 11:00 a.m. Mountain Time on November 24, 2013. Hope to see you there!
Without further ado, let's take a look at Joy's latest article:
Hey readers! The first thanksgiving may be a surprise to you! You've already imagined the feast with corn and turkeys because that's what really happened, right? Not! For starters, when the pilgrims invited the Indians . . . oops! My bad! The pilgrims didn't exactly invite Indians. This is a common misunderstanding made by many. In fact, Indians lived many thousands of miles away in Asia. The correct term for the "Indians" the pilgrims invited to the feast is actually Native Americans. Did you know that turkey may have not been served at the first Thanksgiving; corn on the cob and pumpkin pie weren't included on their menu either! The only foods we know were present at the First Thanksgiving were wildfowl (not specifically turkey; it is more likely they ate goose or duck), corn in the form of bread or porridge, various kinds of seafood and deer. We also know they didn't eat with forks. Why? Because forks weren't even invented yet! What other myths have we learned about Thanksgiving that are just plain incorrect? Read on to find out!
This is how the First Thanksgiving is normally depicted, but the real one was anything but! Continue reading to learn what the real First Thanksgiving was like!
Get this, the pilgrims did not even have a Thanksgiving feast the next year. The next Thanksgiving celebration was a hundred years later. It was to celebrate their victory of the Native Americans. Imagine that! They could very well have been celebrating over the feat of the very Native Americans who had attended their feast the first time! Thanksgiving is not all that we thought it was.
Turkey - a staple Thanksgiving delight - probably wasn't served at the First Thanksgiving! Neither were potatoes, pie, pears or cranberries . . . go figure!
However, after many years, it has changed into the perfect holiday for this time of year. A time where both family, friends - and even enemies - find time to gather together and remember all the things they are thankful for. This holiday is now a time of sharing and gratefulness; greed barely takes place here. So, what are you thankful for?
Thanks for stopping by today. Be sure to stop by next week where, since it's Thanksgiving, we'll be doing a gobbling-ly fun article! (Did I just reveal the focus of next week's article?)
PS 1: To post a comment (this is highly encouraged), please simply click the post you wish to comment on, scroll to the bottom of the page and put what you wish to say or ask in the comment box. Then in the box below the comment box choose who you're going to comment as. And then click preview or publish. If you aren't signed into Google, you'll be asked to type in a word and a number in the space provided. Type the word, put a space and then put the number. Then your comment is on the blog!
PS 2: Have a puzzling question about animals (including dinosaurs), myself, my latest book, my stop-motion movies, Creation or etc? Please post your question as a comment or send me an email at animaladventures@aol.com.
PS 4: Some if not most or all of the photos above are not mine. If you own one or more of them and would like it removed, please notify me.