Yahoo! It's finally 2015. I'm so excited. It's going to be a great year. We'll have the release of the first Pixar movie since 2013,
Inside Out
, and two awesome dinosaur movies:
Jurassic World
and
The Good Dinosaur
. Wow, this
is
going to be an exciting year! In fact, before we get into the main part of the blog, let's celebrate with some music from the
Disney Channel's
Phineas and Ferb
episode
Happy New Year
:
Awesome! Now as you recall,
my family decided not to do gift-giving
on December 25th due to aforementioned reasons. So we did our gift-giving on January 1st to kick off the new year! It was an awesome day.
I got a lot of cool stuff, including several animal models to add to my collection, in addition to several movies and other cool stuff. I'll post the pictures of these things next week.
Days till:
It is: 2 days till my birthday!
It is: 17 days till Martin Luther King Jr. Day
It is: 161 days till Jurassic World's release into theaters!
In the Spotlight:
We already know that the upcoming film
Inside Out
from
Pixar
is about the emotions taking place in the mind of an 11-year old girl named Riley. But a new image and movie description from
Empire
was released that describes the film from an angle you may or may not have thought about it in before
:
"What you're glimpsing here is the colourful consciousness of an 11 year-old called Riley (voiced by Kaitlyn Dias) as seen by the five emotions that govern her life and decisions."
"What you're glimpsing here is the colourful consciousness of an 11 year-old called Riley (voiced by Kaitlyn Dias) as seen by the five emotions that govern her life and decisions. The five are Fear (Bill Hader), Sadness (Phyllis Smith), Joy (Amy Poehler), Disgust (Mindy Kaling) and the little fury flame-ball that is Anger (Lewis Black). Between them, the five emotional entities squabble, vie for supremacy and occasionally co-operate in such a way that will hopefully help their young heroine adjust to the sheer newness of life in a big city and all the growing pains that come with being little. But, well… they probably won't. They may have some growing up to do of their own"
Inside Out
premieres July 24 of
next year
this year!
Topic of the Week
Christian Ryan
Now, there was a good chunk of
Jurassic World
news released last week, so instead of featuring it in the
In the Spotlight
section, I decided to talk about it here! Firstly, the titles for the
Jurassic World
Lego sets that will be coming out soon have been released onto the internet. Here they are below:
It is unlikely that this list will reveal any major spoilers (I'm sure
Universal
and
Legendary
are making sure to keep such things well under wraps). The set names are as follows: 75915
Pteranodon Capture
, 75916
Dilophosaurus Ambush
, 75917
Raptor Rampage
, 75918
T-Rex Tracker
, 75919
Ultra Dino
, and 75820
Raptor Escape
. It is interesting to note that there is a set called
Dilophosaurus Ambush
. Does this imply
Dilophosaurus
will make an appearance in the move?
I've saved the best news for last: the
Jurassic World
viral website was updated last week! Four new dinosaur fact pages have been unlocked, along with updates on dinosaur fact pages already present on the website (including a new T. rex picture), and a dinosaur size chart!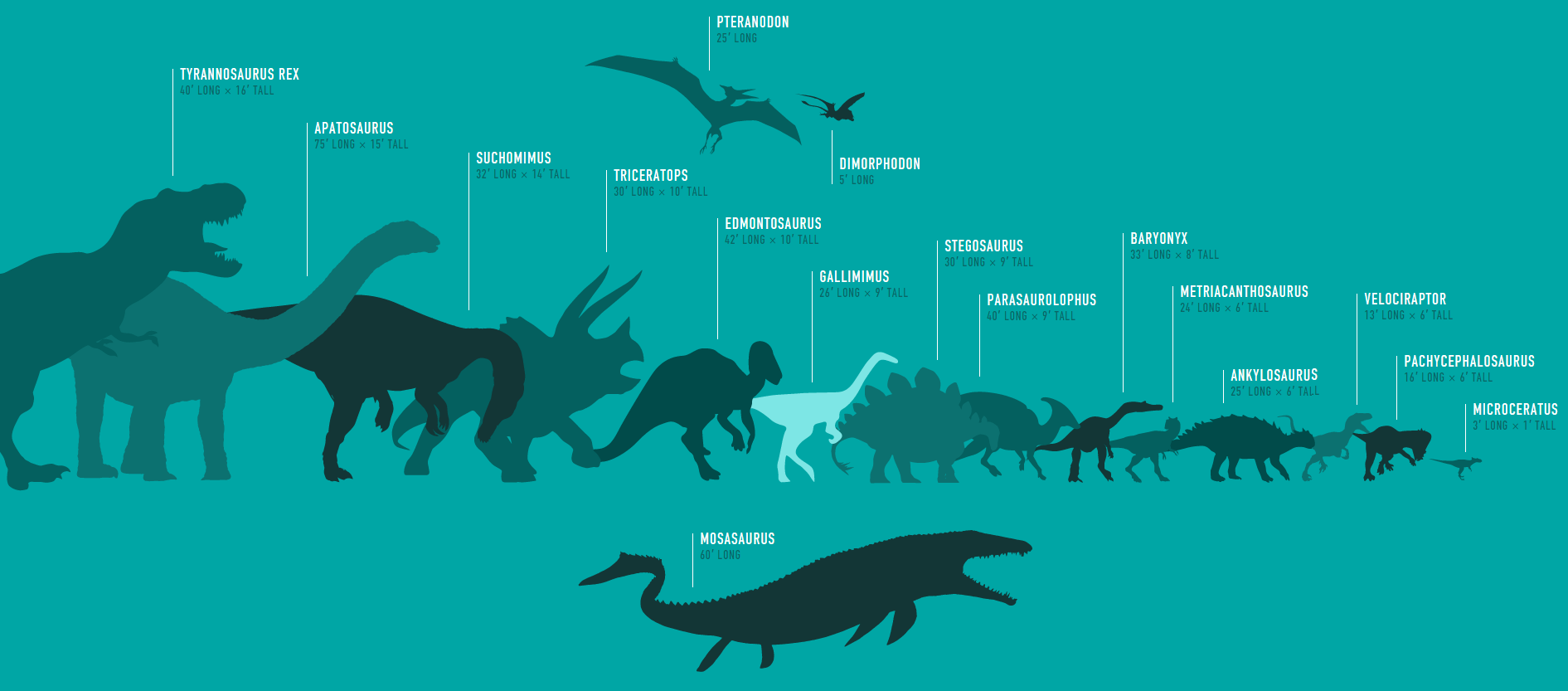 (Click to enlarge)
The dinosaur size chart is a little inaccurate in terms of the size of the animal's sillouettes in proportion to the other animals on the chart (e.g.
Edmontosaurus
is significantly smaller than
Triceratops
even though
Edmontosaurus
is listed at 42 feet long and
Triceratops
is only 30 feet in length), but hey, it's a
Jurassic Park
movie! So who cares if it's a little inaccurate?
New image of Tyrannosaurus rex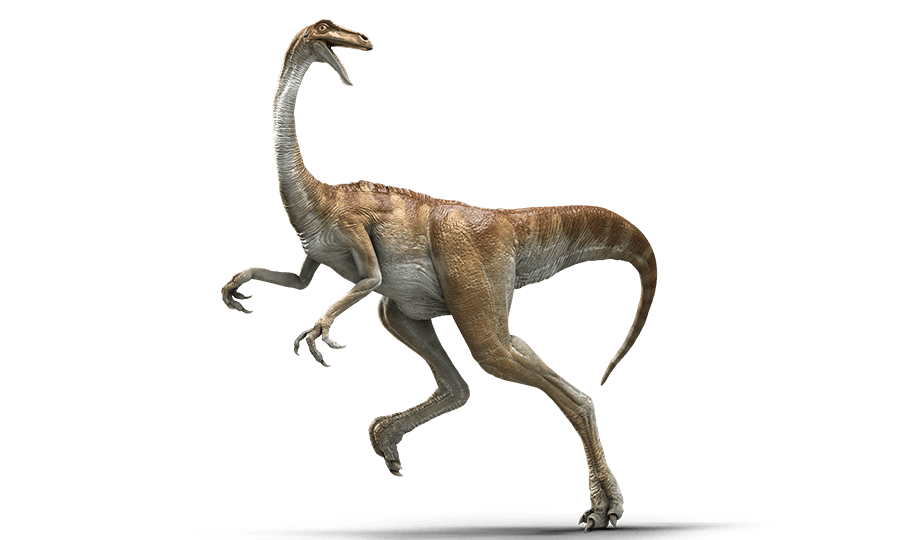 Gallimimus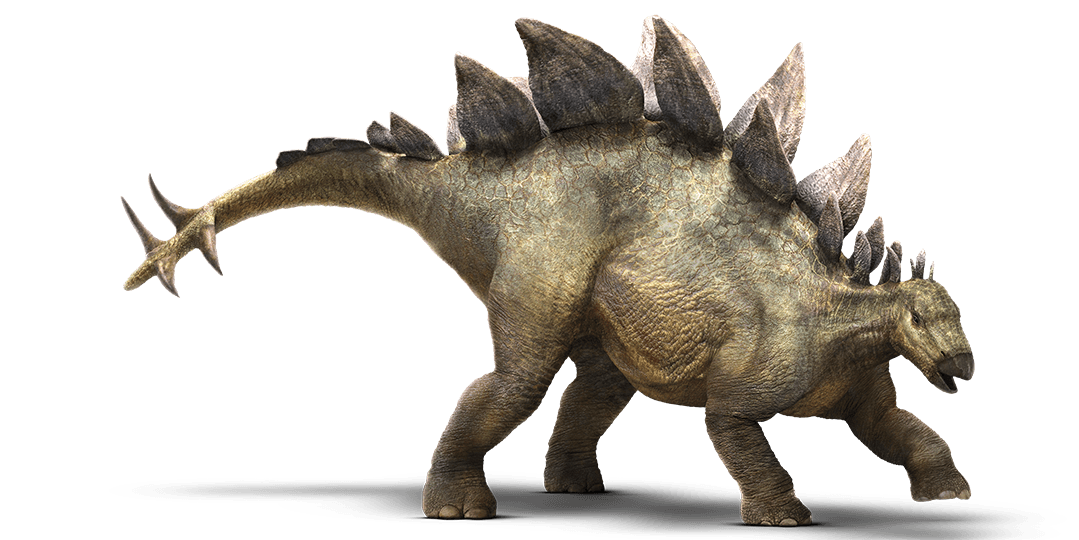 Stegosaurus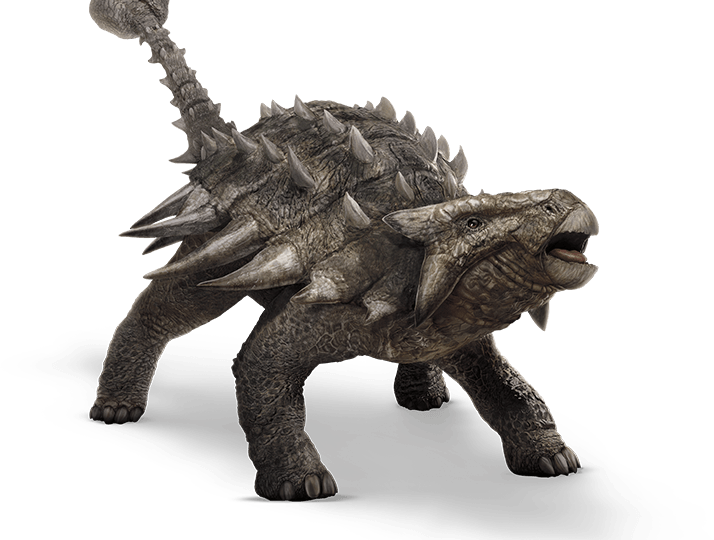 Ankylosaurus
Mosasaurus
In my opinion, these dinosaurs (and the
Mosasaurus
, which isn't a dinosaur) are awesome! I can't wait to see them in the movie.
My last little update for
Jurassic World
concerns marketing. Yes, they've actually started marketing
Jurassic World
products, like what is seen on these
Kellogs
Fruit Snacks
discovered by
Instagram
user
legend_goji14.
Here they are below:
I might have to buy these if I see them in the store, if only to own the wrappers!
As you can see, the female
Tyrannosaurus rex
that will appear in the film is on one of the packages, but on the other is a pack of
Velociraptors
, presumably the same individuals that make up Owen's "raptor squad", as
Jurassic World
fans have been referring to the team. In any case, this is awesome!
With the new year here and
Jurassic World
just around the corner, this year is going to rock! I can't wait to see what other surprises are in store for 2015. May God bless 2015 for people all over the world!
Disclaimer
:
Many (or in some cases all) of the photographs and images above are not mine. If you own one or more of them and would like them to be removed, politely let me know via one or both of the email addresses above.